With the holiday season in full swing, I thought it was only appropriate to pull together some of my favorite place setting inspirations. So whether you are gorging on ham & cookies tomorrow, or just gathering around Netflix with your Chinese food containers, at least your tables can be fun and festive.

And for those of you, like myself, who need a little refresher on the proper way to set your table, I found this great doodled guide from one kings lane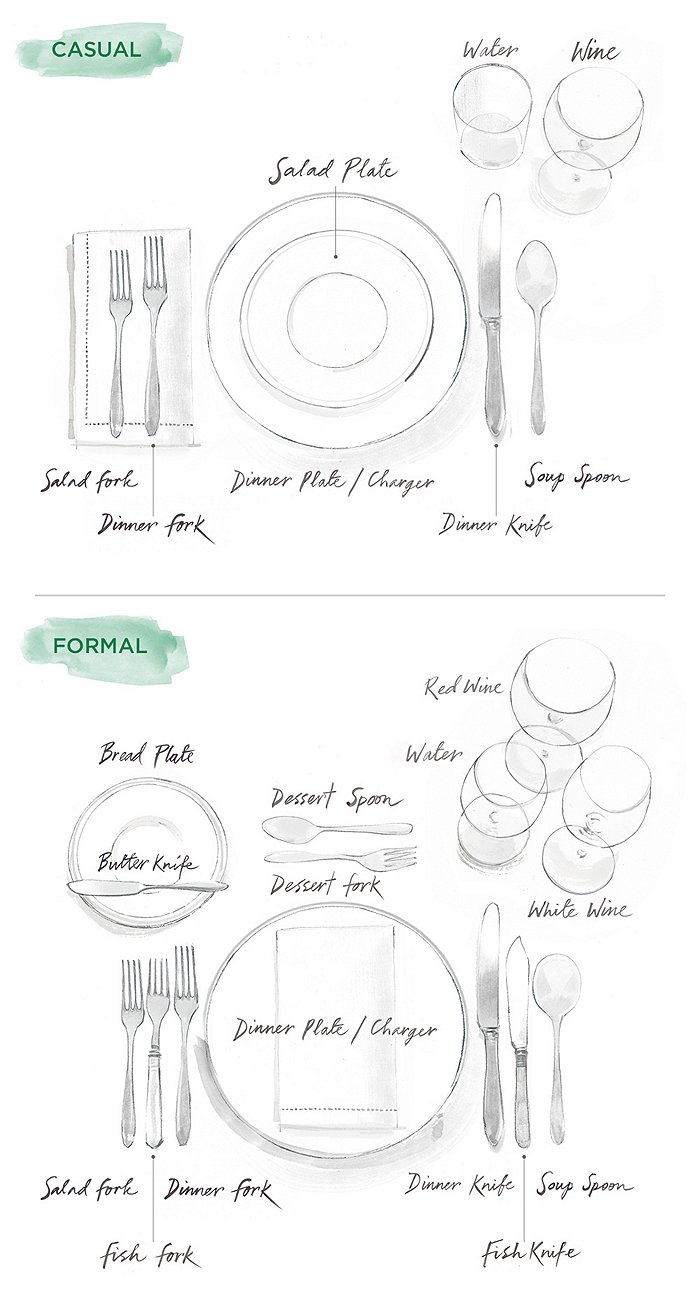 And for my readers who do celebrate Christmas I hope you have a very VERY merry Christmas!